Webinar Fighting COVID-19 with Ultrasound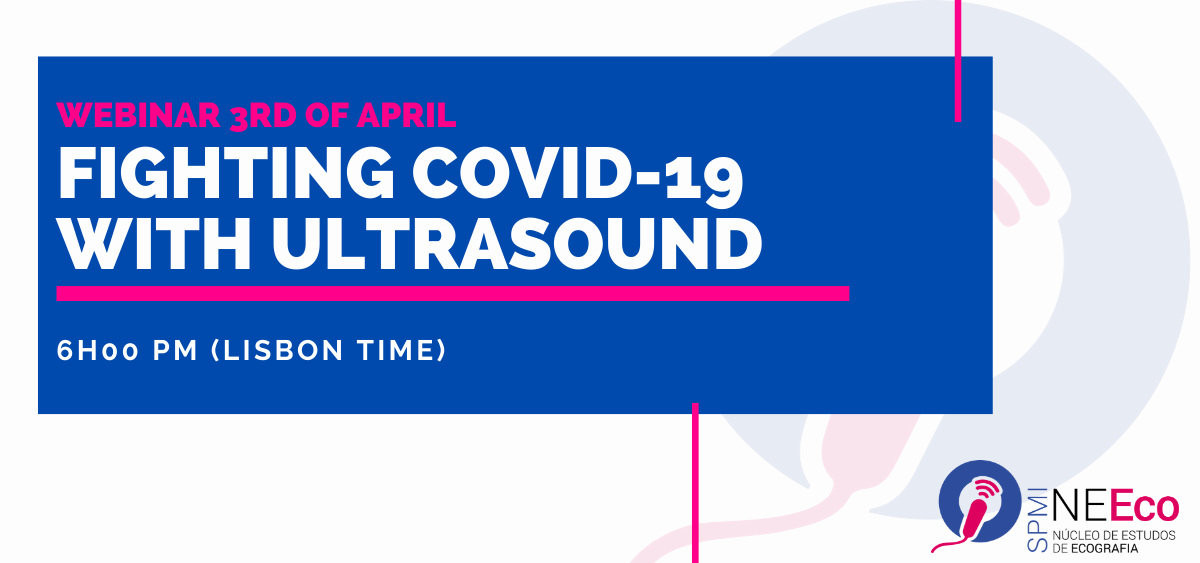 The Ultrasound Study Group of The Portuguese Society of Internal Medicine (NEEco), invites everyone committed with the assistance of COVID-19 patients to participate in this webinar.
NEEco wants to create an event which could inspire and foster the applications of POCUS in the front line of the fight against COVID-19.
We will discuss Clinical Cases, Nuances of Lung Ultrasound, Cardiac Ultrasound, Safety and Triage roles of Ultrasound, are some of the topics we believe can make a difference in the fight against COVID-19 and will be discussed by this truly "combatants" on the front line.
Fighting COVID-19 with Ultrasound will put together renowned experts and leaders of Point-of-Care Ultrasound (POCUS) in their communities.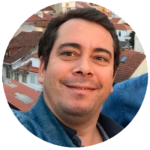 José Mariz, MD
As coordinator of NEEco, he is the host of this event. Specialist in Internal Medicine in the Emergency Department of Hospital Braga in Portugal. Invited Lecturer and Researcher at the School of Medicine, University of Minho, Braga.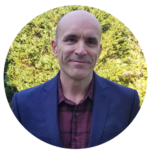 Michael Blaivas,MD, MBA, FACEP, FAIUM
An emergency physician from St Francis Hospital Emergency Department in Columbus, Georgia, United States of America. Dr Blaivas is a pioneer of point-of-care ultrasound. He has published over 200 peer-reviewed articles on point-of-care ultrasound and multiple book chapters. Additionally, he is the editor of 6 medical textbooks. Along with his research interests, he is a founding member of the World Interactive Network For Critical Ultrasound (WINFOCUS) and Society of Ultrasound in Medical Education (SUSME), having served as president of both.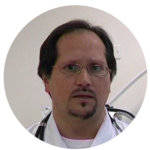 Costantino Caroselli, MD
Emergency and Urgency Medicine and Geriatric Doctor from the Geriatric Emergency Room and Aging Research Center in Ancona, Italy. He is the Director of several courses of point-of-care ultrasound across Italy with several peer-review publications on ultrasound.
Yale Tung Chen, MD, PhD
Emergency medicine physician who recovered from COVID-19 infection. He currently serves as the Director of the Ultrasound Division at Hospital Universitario La Paz in Madrid, Spain.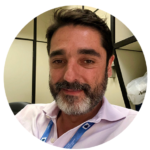 Thiago Santos, MD, PhD
Associate Professor of Emergency Medicine and Medical Coordinator of the Emergency Intensive Care Unit of the General Hospital of the University of Campinas – Unicamp, Brazil. His main research field is based on the role of point-of-care ultrasound in the assessment of septic patients and medical education.
Program:
Ultrasound (US) Clinical Cases of COVID-19 in the Emergency Department (ED) – José Mariz
Nuances of Lung US in COVID-19 – Michael Blaivas
Role of Lung US in Triage and Monitorizations of COVID-19 patients – Costantino Caroselli
Safety and Protocol of a US Scan for COVID-19 in the ED – Yale Tung Chen
Challenges of COVID-19 management in a Brazilian ICU- focus on cardiac US – Thiago Santos